Etiquetas:
2023
•
Intradermik
•
physiotherapy
Last January we were visited by Mireia Grossmann, osteopath, pelvic floor specialist physiotherapist, physiosexologist, health communicator and disseminator, passionate about the human body. She is the author of the book The pelvic floor uncovered (RBA Editorial, 2020).
She and her Espai Alè center already trust the results of Intradermik in pelvic floor treatments. We are very proud that someone with her career in the world of care and treatment of the pelvic floor has included our technology in its processes.
Thank you very much Mireia for coming to our headquarters in Castelldefels, Barcelona.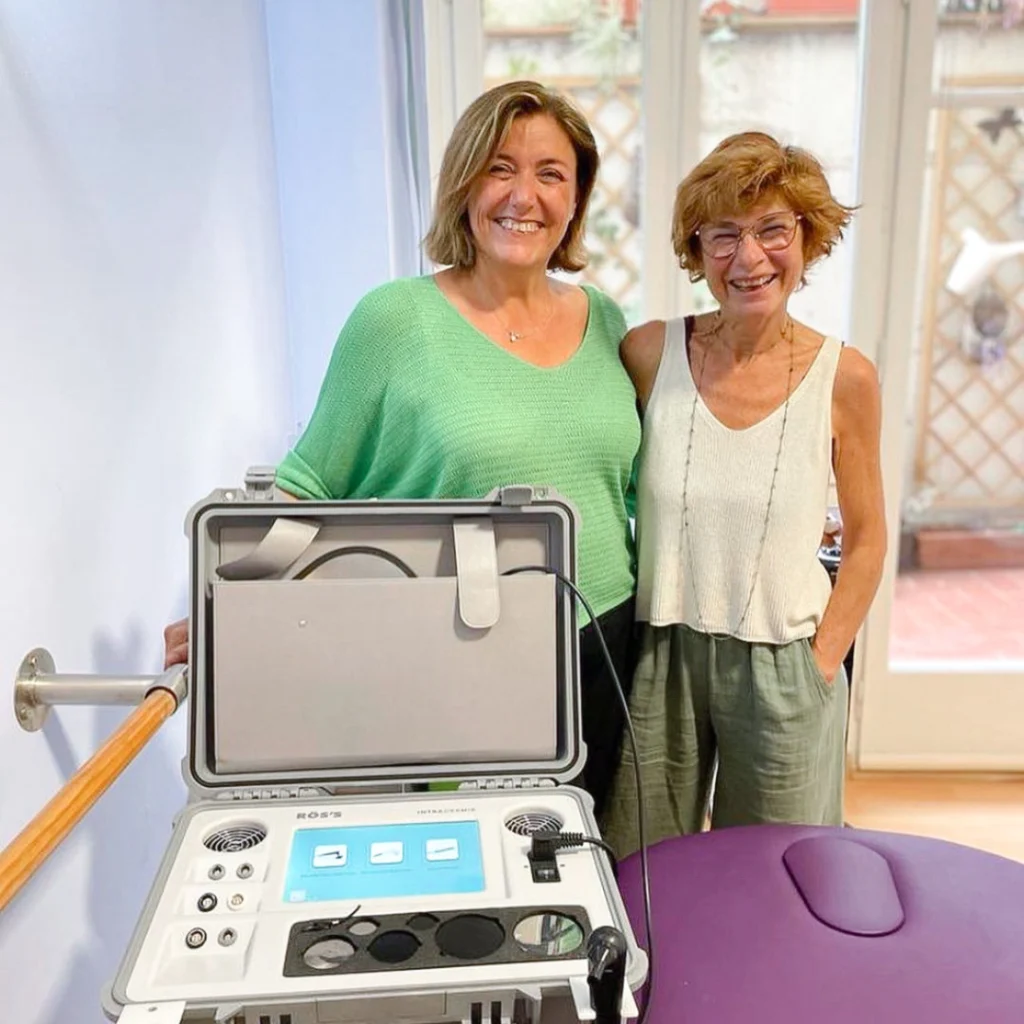 Anna Abelló and Mireia Grossmann.