#Intradermik, maximum freedom of movements
Intradermik is the portable tecartherapy and electro-stimulation device that provides freedom of movement for both, the professional and the patient. 2 techniques, 11 types of applicators and up to 33 electro-stimulation currents to inspire your treatments.
More treatment possibilities, better recovery times and a higher degree of patient satisfaction.
I would like information about free courses on Intradermik
Advantages of Intradermik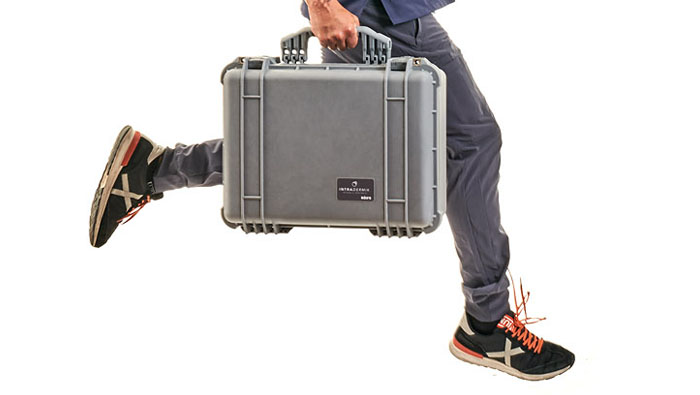 Dimensions: 499 x 393 x 191mm
Weight: 13kg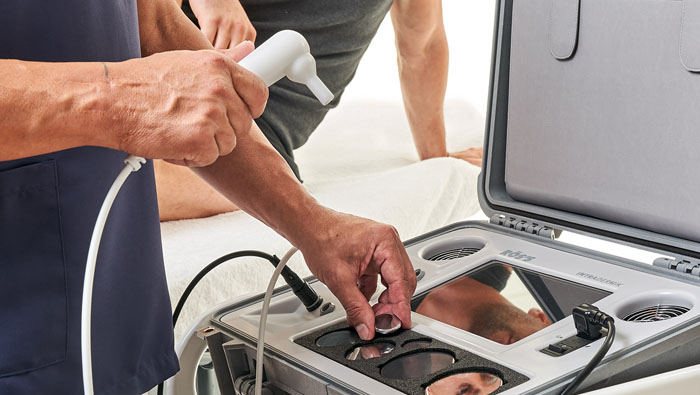 Frequency: 448kHz
Capacitive power: 450 VA
Resistive power: 200 W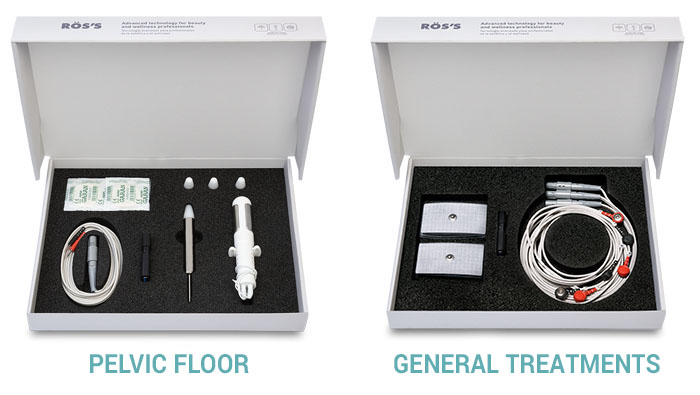 Electro-stimulation for pelvic floor or general treatments.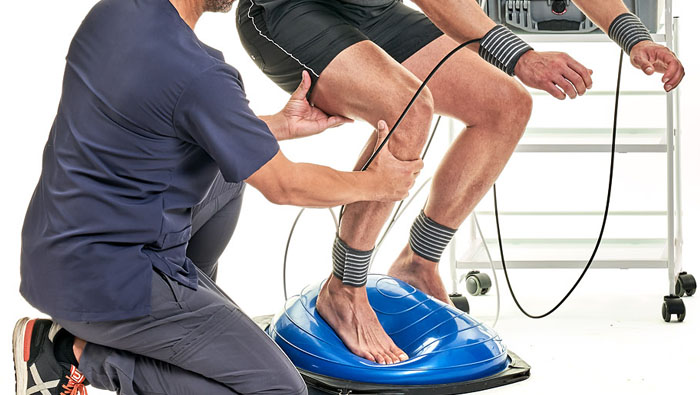 The exclusivity of the systemic bracelets® expand your treatments' possibilities.
Whatever your specialty is, Intradermik gives you the better solution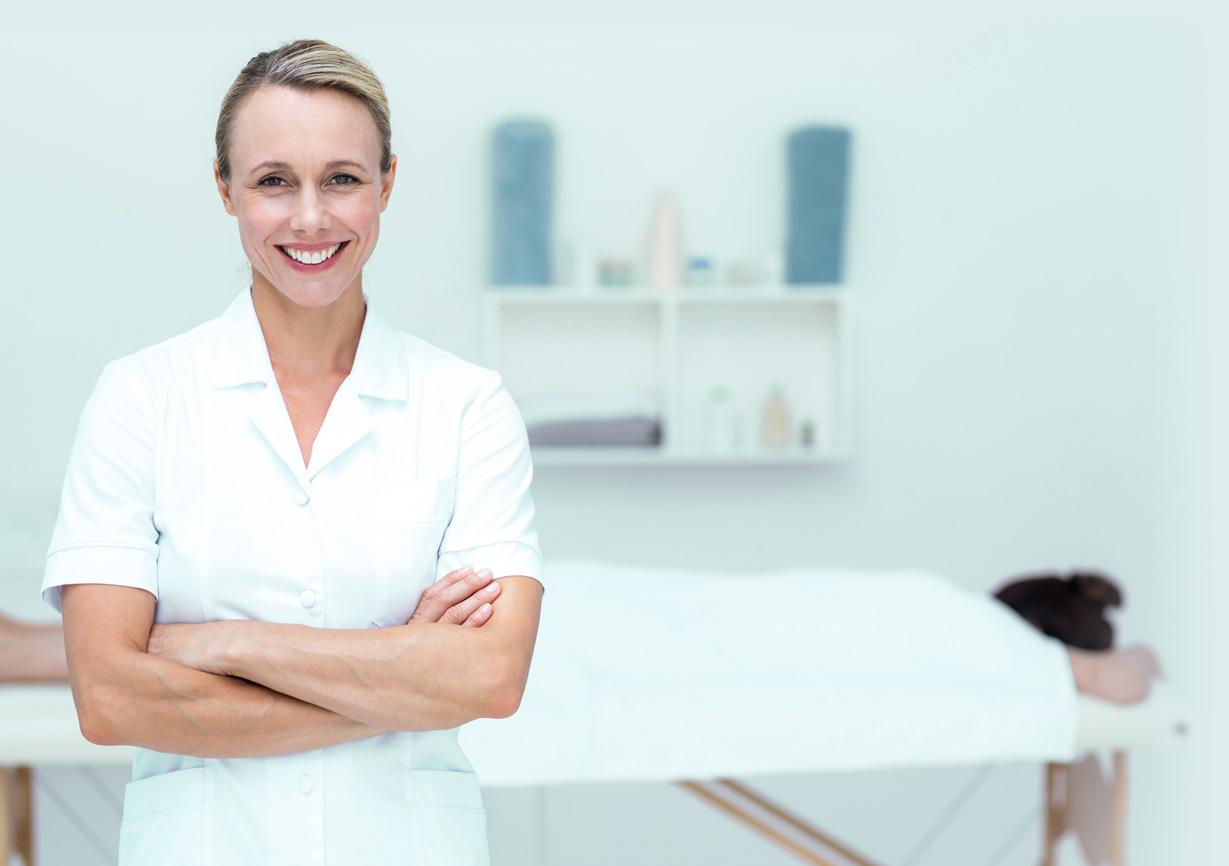 Traumatology specialty:
treatment of bone, muscle, ligament or joint injuries.
Pelvic floor physiotherapy specialty: treatment of both female and male dysfunctions.
Respiratory physiotherapy specialty: muscle tone training and improvement of involved muscles in diaphragm and chest.
Physiology specialty: treatments for skin injuries.
Sports physiotherapy specialty: as a complement to sports preparation and recovery, with or without injuries.
Neurological physiotherapy specialty: treatment of neuropathies.
Professionals and universities that already trust us
I would like information about free courses on Intradermik